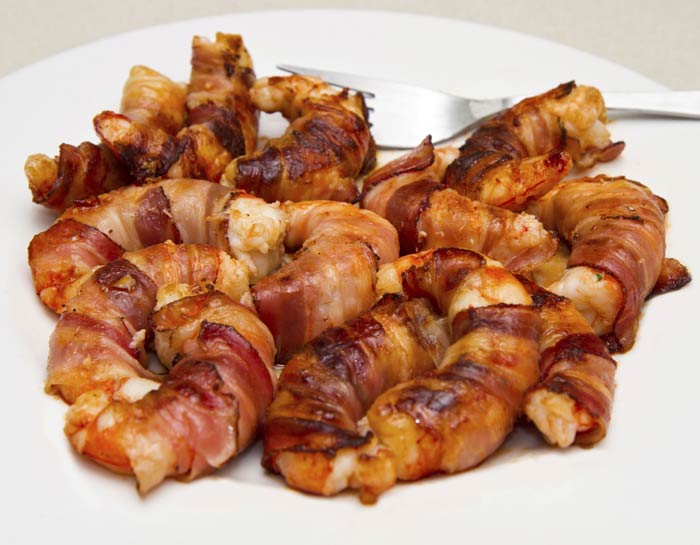 INGREDIENTS:
1 1/2 lb. (18-20) cleaned jumbo shrimp, headless & tail-on
Marinade:
1/8 c. Reg. or olive oil
1/8 c. Freshly squeezed lemon juice
1 tsp. Lemon zest
1 tsp. Salt
1/2 tsp. Pepper
1 Tbsp. Chopped parsley
2 cloves Garlic, minced
10 strips Bacon
DIRECTIONS:
Rinse shrimp with cold water and dry thoroughly on paper towels. Transfer to resealable plastic bag or bowl. Marinade: Combine oil, lemon juice, lemon zest, salt, pepper, parsley and garlic. Pour over shrimp. Cut bacon in half. Wrap 1/2 strip around each marinated
shrimp. Use toothpick to hold everything together. Grill till done. Serve with cocktail sauce or whatever you wish. I prefer melted butter with garlic in it. Serve on small platter, decorated with parsley and lemons.