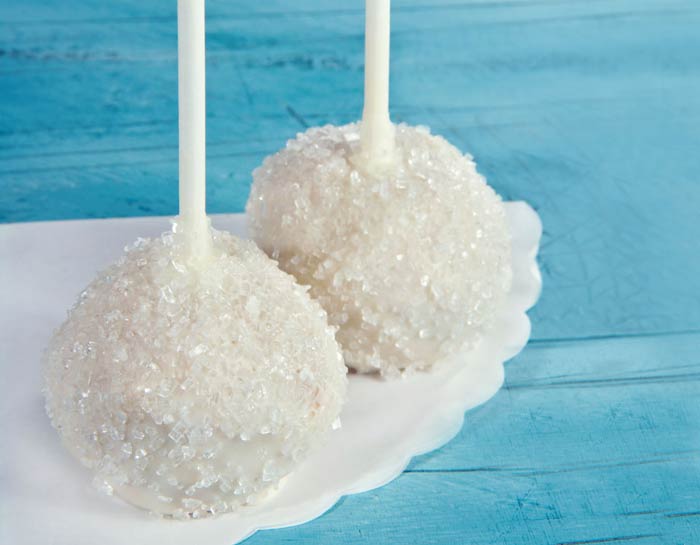 1 c. popcorn popped
12 oz. white chocolate
1 bag mini marshmallows
1/4 c. butter
3/4 c. vanilla cake mix
1/4 c. sprinkles
DIRECTIONS:
Pop popcorn. Place in a large bowl. Set aside. Melt butter, marshmallows and white chocolate. Stir in cake mix and sprinkles. Mix till everything is well combined. Pour white chocolate mix over popcorn. Stir until all the popcorn is coated. Spray your hands with cooking spray. Shape the popcorn into balls. Decorate with extra sprinkles, serve in cupcake liners or push a lollipop stick into each ball.