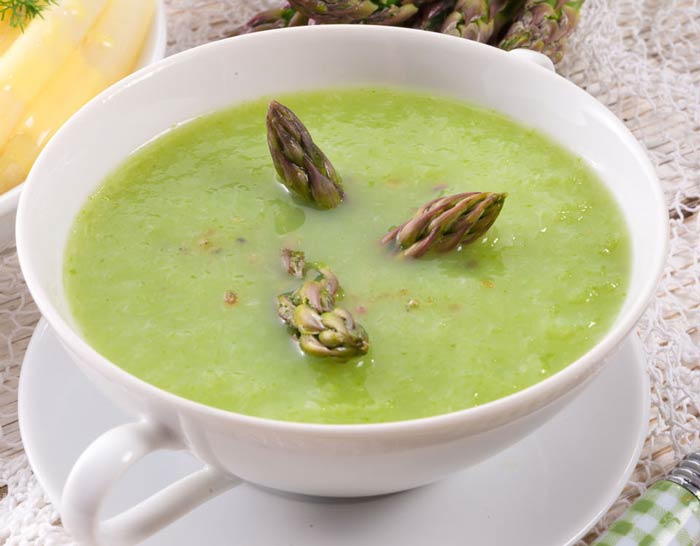 INGREDIENTS:
1 lb. asparagus, washed, trimmed and cut in 1″ pieces
1/2 c. celery, chopped
1/4 c. onion, chopped
1 c. water
1 (14 oz.) can coconut milk
1 1/4 t. salt
1/8 t. pepper
1/4 t. tarragon
DIRECTIONS:
Simmer asparagus, celery and onion in water until very tender. Add coconut milk. Puree a little at a time in blender on low speed. Return to pan. Add salt, pepper and tarragon, stirring occasionally until hot, but not boiling.