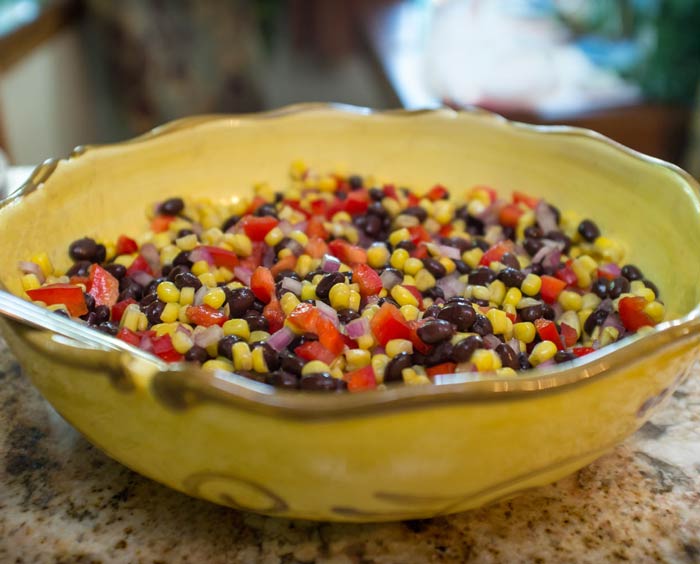 INGREDIENTS:
1 (15 oz.) can black beans, rinsed and drained
1 1/2 c. frozen corn, thawed
1 c. finely-chopped sweet red pepper
3/4 c. finely-chopped green pepper
1/2 c. finely-chopped red onion
1 Tbsp. minced fresh cilantro
1/2 c. sour cream
1/4 c. mayonnaise
2 Tbsp. red wine vinegar
1 tsp. ground cumin
1 tsp. chili powder
1/2 tsp. salt
1/4 tsp. garlic powder
1/8 tsp. pepper
DIRECTIONS:
In a large bowl, combine first 6 ingredients. Combine sour cream, mayonnaise, vinegar, and seasonings, pour over beans, corn and pepper mixture and toss gently to coat. Serve with tortilla chips. Refrigerate leftovers. Yield: 4 cups.