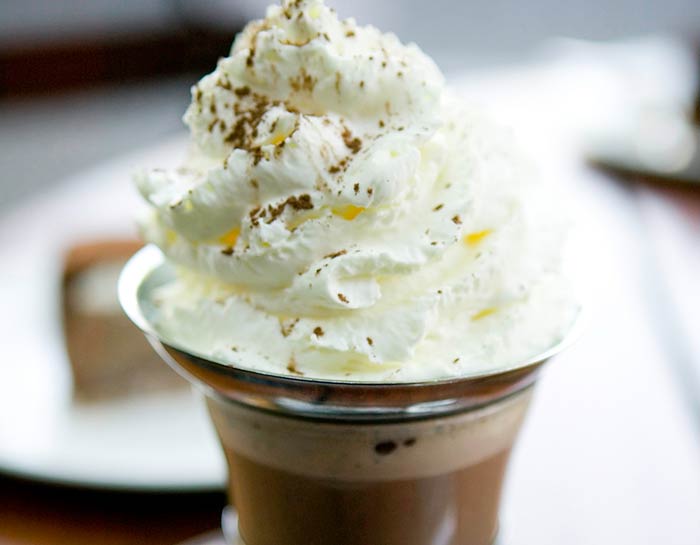 INGREDIENTS:
2 c. water
2/3 c. sugar
12 Andes mints
1 1/2 c. half-and-half
1 1/2 c. milk
4 c. hot brewed coffee
whipped topping
DIRECTIONS:
In a saucepan combine the water, sugar, and candies. Cook and stir until sugar is dissolved and candies are melted. Stir in half-and-half and milk; heat through. Stir in coffee. Serve, topped with whipped cream. Yield: 8 servings.