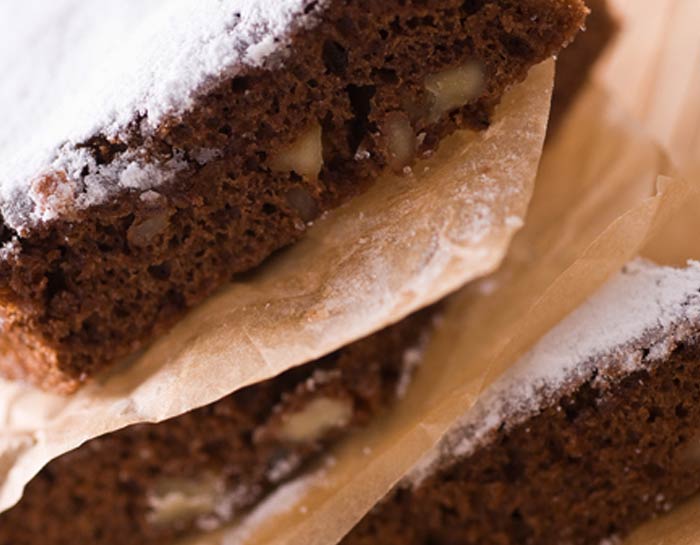 INGREDIENTS:
2 3/4 c. Brown sugar
1 c. Vegetable oil
1 tsp. Soda
1 tsp. Salt
1 tsp. Vanilla
1 c. Warm Coffee
2 Eggs
3 c. Flour
Chocolate chips (opt.)
Nuts (opt.)
DIRECTIONS:
Mix all ingredients except chips and nuts. Bake on greased jelly-roll pan or cookie sheet. Sprinkle with nuts and chocolate chips before baking. Bake at 350° for 30 minutes, or until springy on top. Sprinkle powdered sugar over top while warm.