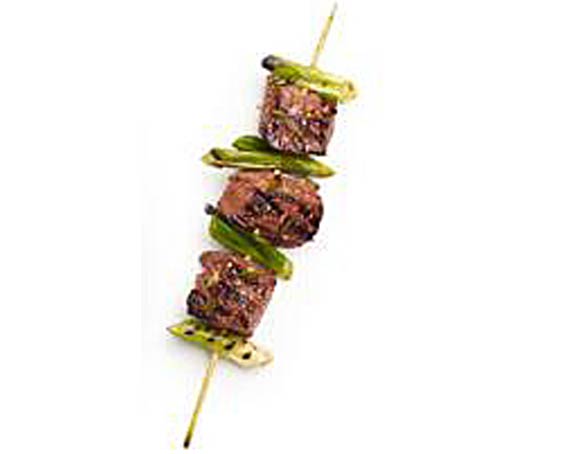 INGREDIENTS:
1 lb. ground beef
1/2 tsp. salt
1/2 Tbsp. minced onion
2 eggs, beaten
12 saltine crackers, crushed
16 sausage links
Dill pickle slices
1 c. ketchup
1 Tbsp. mustard
DIRECTIONS:
Combine eggs, crackers crumbs, onion, salt and a dash of pepper. Add to ground beef. Form into meatballs. Thread sausage links, pickles and meatballs alternately on skewers. Grill over medium heat for about 18 minutes, turning once or twice. Combine ketchup and mustard. Brush on kabobs just a little before removing from heat.