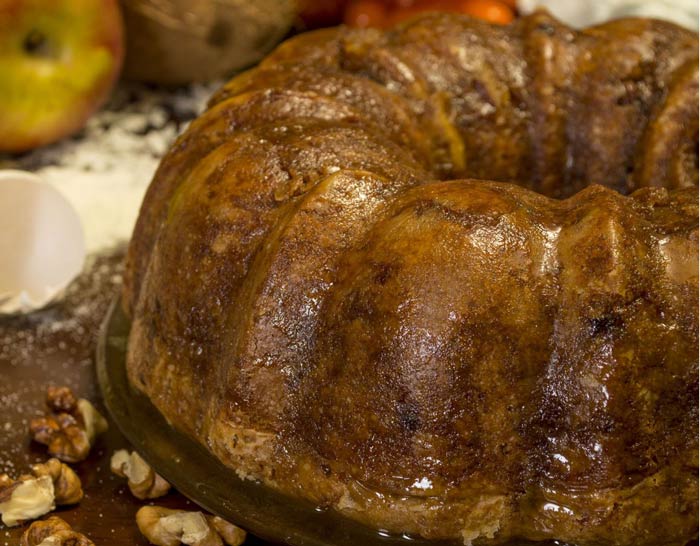 INGREDIENTS:
2 c. sugar
1 1/2 c. vegetable oil
1 tsp. salt
1 tsp. baking soda
3 eggs
2 tsp. vanilla
3 c. flour
2 c. apples, grated
1 c. pecans, chopped
Glaze:
1/2 c. butter
1/2 c. brown sugar
2 tsp. milk
DIRECTIONS:
Mix first 6 ingredients well. Add flour and mix well. Add apples and pecans and mix well. Bake in a greased bundt pan at 350° for 45-60 minutes. Glaze: Boil glaze ingredients for 2 minutes. Invert cake onto plate and drizzle with glaze.