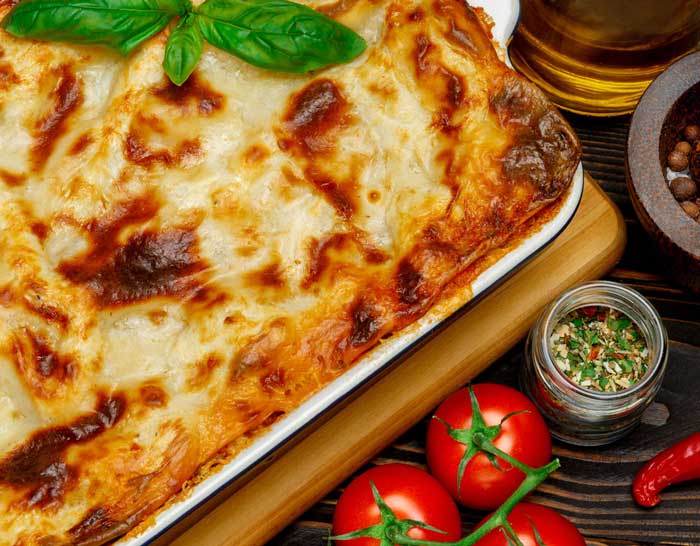 INGREDIENTS:
9 lasagna noodles
1 lg. red onion
8 slices bacon
1 Tbsp. olive oil
1 tsp. dried herbs
1 1/2 c. stewed tomatoes
1 tsp. sugar
2 tsp. milk
4 oz. cream cheese, softened
Topping:
1/4 c. milk
3/4 c. shredded cheddar cheese
8 oz. cream cheese, softened
DIRECTIONS:
Cook lasagna noodles until soft. Chop onions and bacon, fry in olive oil until bacon is cooked. Combine herbs, stewed tomatoes, sugar, milk, and cream cheese. Layer noodles, bacon mixture, and tomato mixture in 9″x13″ pan. Combine topping ingredients and spread over top. Bake at 350° for 30 minutes. Serves 6-8 people.