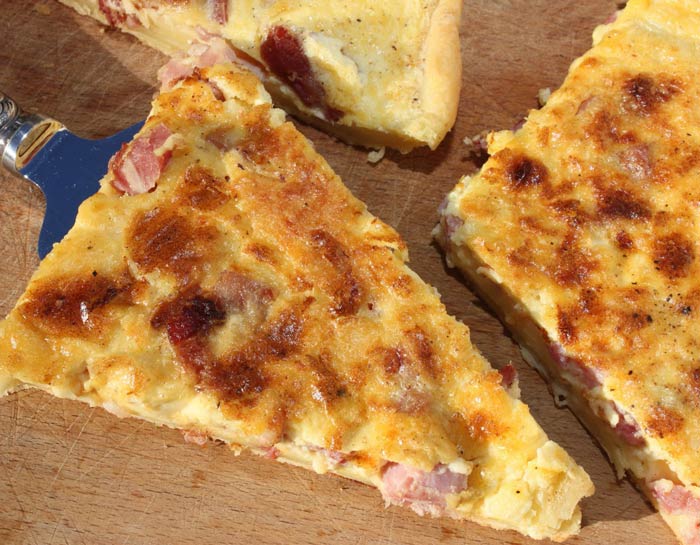 INGREDIENTS:
8-10 bacon strips, fried and crumbled
1 c. shredded cheese
1/2 c. chopped onions
1/2 c. chopped green peppers
2 c. milk
1 c. Bisquick
4 eggs
salt and pepper to taste
DIRECTIONS:
Blend all ingredients together except for bacon and cheese. Grease pie plate and put in meat and cheese. Pour mixture over top of meat and cheese. Bake at 400° for 35 minutes. Let stand 5 minutes before cutting. You can substitute bacon with spam, hot dogs, or sausage.