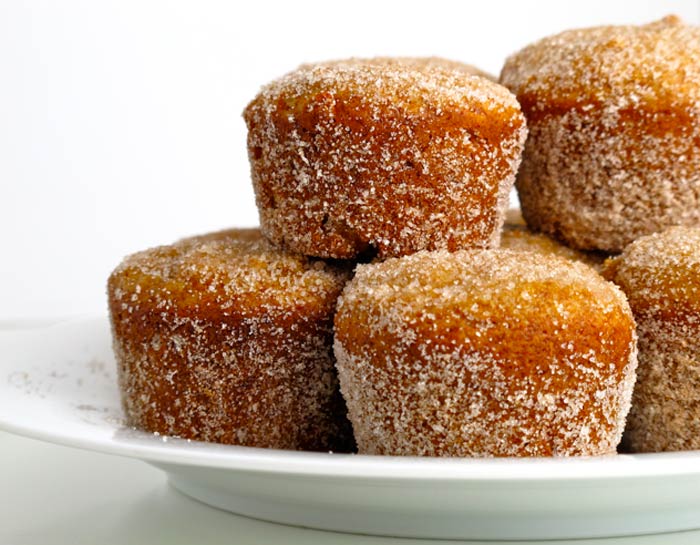 INGREDIENTS:
3 c. Flour
1 c. Sugar
1 Tbsp. Baking powder
1 tsp. Salt
1 tsp. Nutmeg
1/2 c. Shortening (white Crisco)
2 Eggs, beaten
1 c. Milk
2 c. diced Apples
1/2 c. Butter, melted
1 c. Sugar
2 tsp. Cinnamon
DIRECTIONS:
Mix first 5 ingredients with a fork. Add shortening and mix until shortening is broken up. Set aside. In another bowl, combine eggs, milk and diced apples. Add to dry ingredients just until blended. Spoon into greased muffin pans. Bake at 350° for 20-25 minutes or until muffins are light to medium brown. Combine 1 cup sugar and 2 teaspoons cinnamon. When donuts are done and before they've had a chance to cool, dip in butter, then sugar mixture.