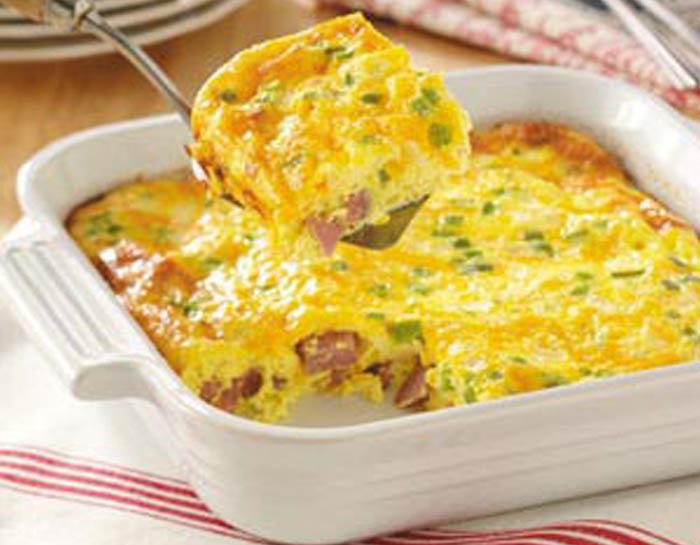 INGREDIENTS:
6 eggs
1 cup milk
1/2 cup flour
1/2 tsp. salt
1/4 tsp. pepper
1 cup chopped, cooked ham
cheese, shredded
red and green pepper, chopped
green onions, chopped
DIRECTIONS:
Beat together eggs and milk. Add flour, salt and pepper and beat till
smooth. Stir in ham. Pour into greased 9×13″ pan. Bake at 425° for
about 20 minutes. Sprinkle with cheese, peppers and onions. Return
to oven till cheese is melted.