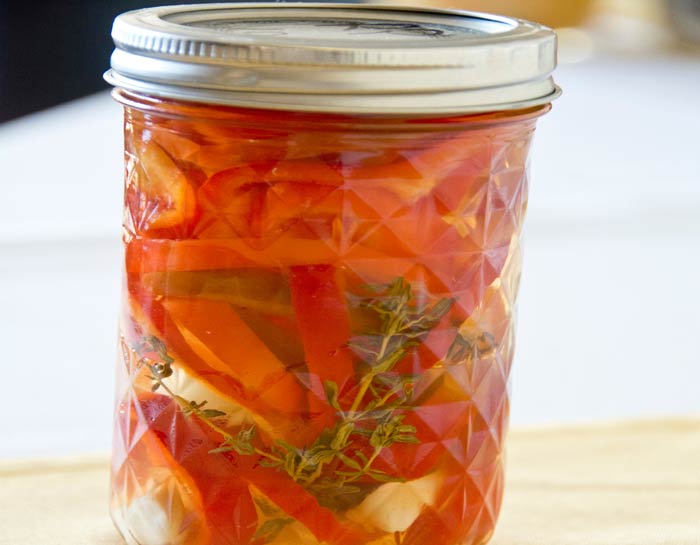 INGREDIENTS:
For one pint:
1 Clove garlic
1/2 tsp. Salt
1 ring of Jalapeno pepper, opt.
Pepper rings (sweet peppers cut in rings or slices)
Syrup:
4 cups Water
4 cups Vinegar
4 cups Sugar
2 Tbsp. Vegetable oil
DIRECTIONS:
Put garlic, salt and jalapeno in pint jar, then fill with sweet peppers. Bring syrup ingredients to a boil, then pour the hot syrup over peppers in jar. To seal, put hot lid and ring on jar and set upside down for 24 hours when jars are still hot from syrup. *These are good on hamburger sandwiches, pizza, etc… **For the sweet peppers you can use green bell or any sweet pepper you desire and you can cut in 1/4-1/2″ strips, big dices or rings.