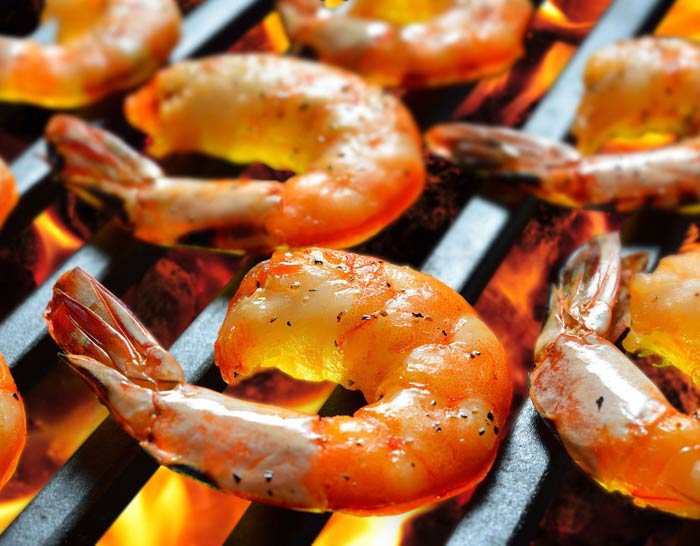 INGREDIENTS:
24 lg. shrimp
1/2 c. lemon juice
2 Tbsp. Worcestershire sauce
2 Tbsp. garlic salt
2 tsp. salt
1 tsp. pepper
Sauce:
1/4 c. butter
2 Tbsp. hot sauce
3/4 c. honey barbecue sauce
DIRECTIONS:
Mix ingredients and pour over shrimp. Cover and marinate for 30-60 minutes. Sauce: Mix all ingredients together. Grill shrimp for 2 minutes on each side. Brush with sauce while grilling. Serves: 4-6.