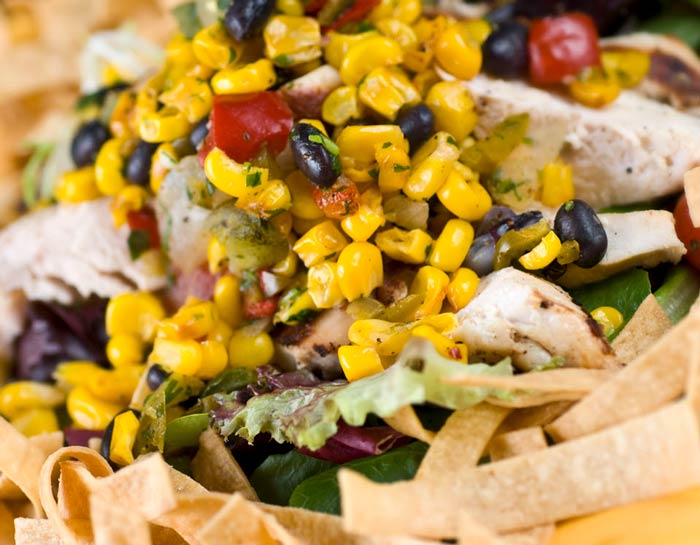 INGREDIENTS:
10-12 c. torn lettuce
2 c. grilled chicken, cut into strips
1 c. whole kernel corn
1 c. black beans, rinsed & drained
a few red onion slices
1 c. shredded cheddar cheese
tortilla strips
Ranch dressing
BBQ sauce
DIRECTIONS:
In a large serving bowl, toss lettuce with chicken, corn, black beans, onions and shredded cheddar cheese. Reserve some cheese for the top. Pour half Ranch and half BBQ sauce over salad. Gently toss to combine. Top with remaining cheese and tortilla strips. Serve immediately.