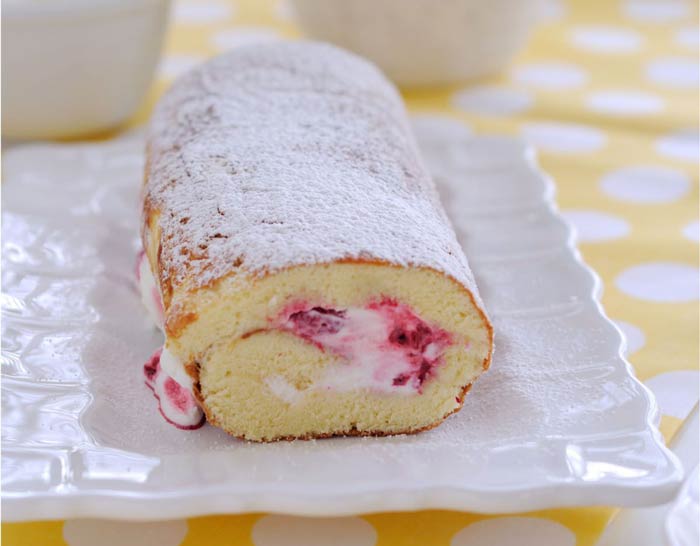 INGREDIENTS:
6 eggs
1 c. sugar
1 c. cornstarch
2 tsp. cream of tartar
1 tsp. baking soda
2 Tbsp. instant vanilla pudding
1 (8 oz.) Cool Whip
1-2 c. strawberries, peaches, blueberries, or raspberries, chopped
DIRECTIONS:
Beat together eggs and sugar till thick and lemon colored, about 5 minutes. Meanwhile, grease a 10×15 inch pan. Line with wax paper, spray again. Sift together the 4 dry ingredients 2 times. Gently fold into beaten eggs, handle carefully. Pour into pan, and spread out. Bake at 350° for 15-20 minutes. Turn cake onto thin tea towel that has been sprinkled with powdered sugar. Roll up from long edge. Fold chopped fruit into Cool Whip. Spread onto cooled cake. Re-roll. Chill and store in refrigerator.