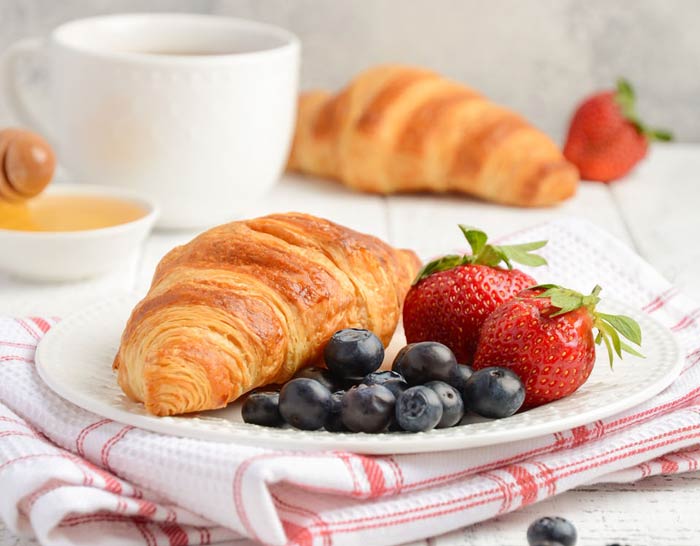 INGREDIENTS:
12 croissants rolls
1 (8 oz.) cream cheese
1/2 c. powdered sugar
8 oz. Cool Whip
1/2 c. raspberry yogurt
fresh strawberries
fresh blueberries
DIRECTIONS:
Beat all together except rolls and fruit till smooth. Chill until ready to to use. Slice strawberries, lightly sweeten. Toss with blueberries. Slice each roll in half. Divide cream cheese mixture among the rolls, spreading on bottom half. Pile with the berries. Replace top half and sprinkle with powdered sugar. These are very good, especially served with coffee. You'll need a fork to eat them.