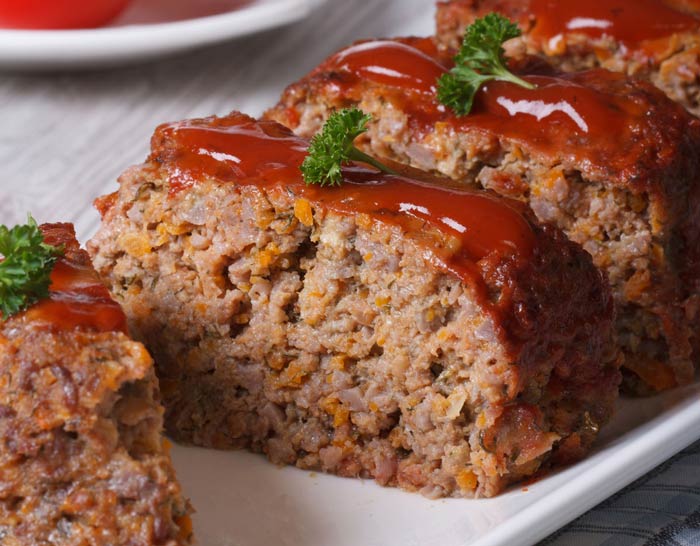 INGREDIENTS:
2 eggs
2/3 c. milk
3 slices bread, cubed
1/2 c. chopped onions
1/2 c. grated carrots
1 c. shredded cheddar or mozzarella cheese
1 Tbsp. fresh chopped parsley or 1 teaspoon dried parsley
1 tsp. salt
1 tsp. dried basil, thyme or sage
1/4 tsp. pepper
1/2 lb. ground beef
Topping:
1/2 c. tomato sauce
1/2 c. brown sugar
1 tsp. mustard
DIRECTIONS:
In a large bowl beat eggs. Add milk and bread. Set aside until bread absorbs the liquid. Stir in onion, cheese, carrots, herbs and seasonings. Add beef and mix well. In a shallow baking pan, shape beef mixture into a 7x3x2 loaf. Bake at 350° for 45 minutes. Topping: Combine topping ingredients. Spoon half onto meatloaf. Bake 30 minutes more. Occasionally spoon some of the remaining topping over loaf. Let stand 10 minutes before serving.