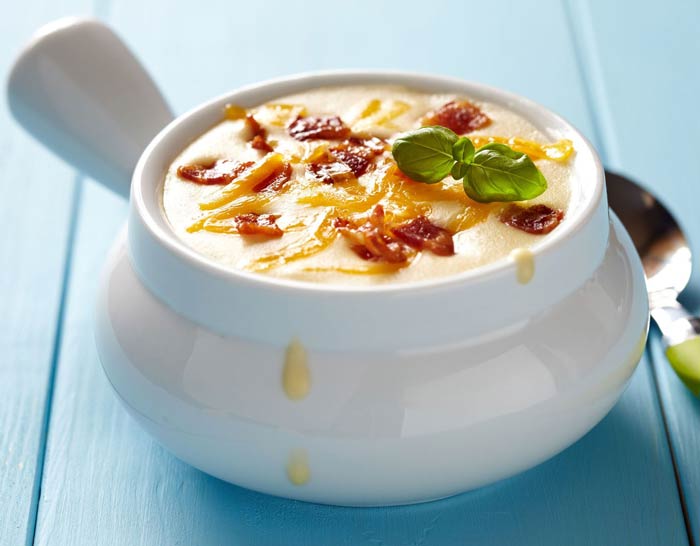 INGREDIENTS:
6 bacon strips, diced
3 c. potatoes, cubed
1 (14 1/2 oz.) can chicken broth
1 sm. carrot, grated
1/2 c. onion, chopped
1 T. parsley flakes, dried
1/2 t. celery seed
1/2 t. salt
1/2 t. pepper
3 c. milk
3 T. flour
1 (8 oz.) Velveeta cheese
DIRECTIONS:
In a lg. saucepan, cook bacon until crisp, drain. Add potatoes, broth, carrots, onion, parsley, celery seed, salt and pepper. Cover and simmer until potatoes are tender, approx. 15 minutes. Combine flour and milk until smooth, add to soup. Bring to a boil, boil and stir for 2 minutes. Add cheese, stir until cheese is melted and soup is heated through.