Black Forest Mousse Dessert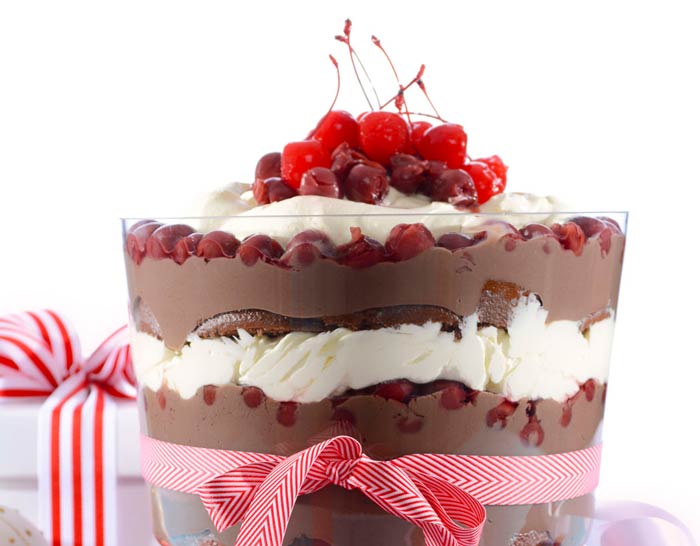 INGREDIENTS:
1 1/2 c. cold milk
1 (4 serving size) pkg. chocolate instant pudding mix
8 oz. Cool Whip, thawed, divided
16 Oreo chocolate sandwich cookies, divided
1 1/2 c. canned cherry pie filling
DIRECTIONS:
Mix milk and pudding mix with wire whisk for 2 minutes. Gently stir in 1 c. Cool Whip. Crush 10 of the cookies coarsely; stir into pudding mixture. Spoon half of the pudding mixture into 1 1/2 quart serving bowl. Spread 1 c. Cool Whip over pudding mixture. Top with 1 c. of pie filling, remaining pudding mixture, remaining Cool Whip and 1/2 c. pie filling. Crush remaining 6 cookies; sprinkle on top of dessert. Yield: 12 servings.