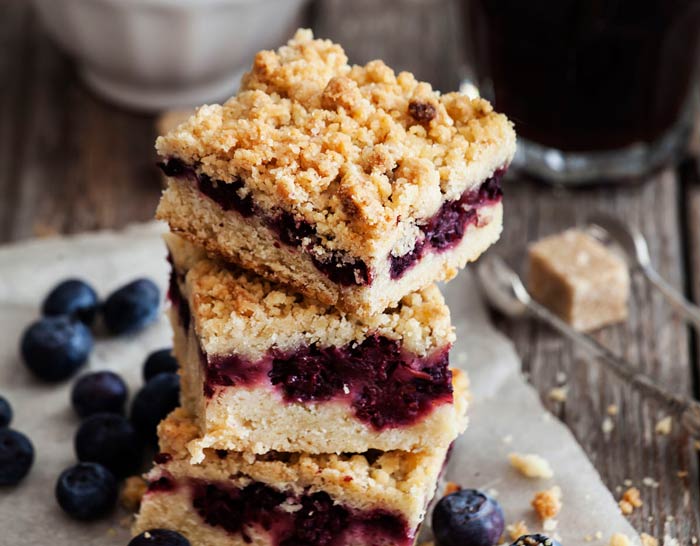 INGREDIENTS:
1 loaf bread dough
12 oz. cream cheese, softened
3/4 c. sugar
1 1/2 tsp. vanilla
1 egg, beaten
3 c. fresh or frozen blueberries
Crumbs:
3/4 c. sugar
1 1/2 c. flour
1/2 c. butter, melted
Glaze:
3 c. powdered sugar
1 1/2 tsp. vanilla
4-5 Tbsp. milk
DIRECTIONS:
Roll dough out on a greased 13×8 inch cookie sheet. Beat cream cheese till smooth. Add sugar, vanilla and egg and mix well. Spread on dough. Sprinkle blueberries on top of cream cheese mixture. Mix crumbs together and sprinkle on top of blueberries. Let rise 30 minutes, then bake at 350° for 30-40 minutes. Cool a little. Mix glaze and drizzle on top. Note: You can use other fresh fruits also and is equally good.