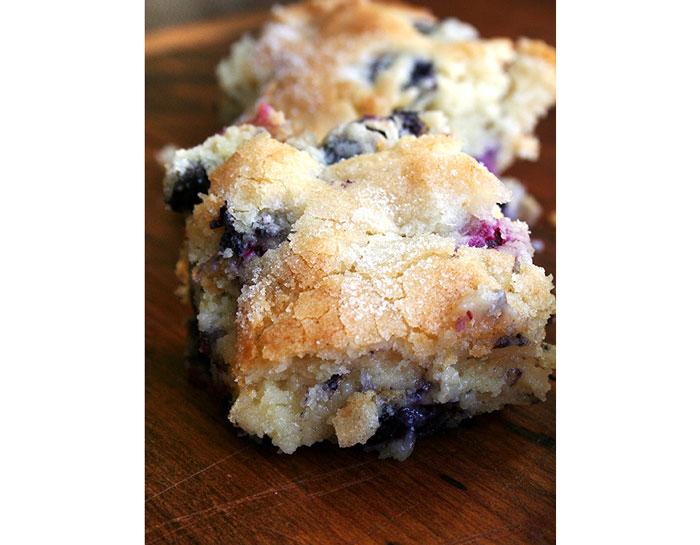 INGREDIENTS:
3 flour
4 tsp. baking powder
1 tsp. salt
1 c. sugar
2 eggs
1 c. milk
1/2 c. vegetable oil
2 c. fresh or frozen blueberries
Cinnamon Sugar Topping:
1/2 c. sugar
1/4 tsp. cinnamon
DIRECTIONS:
Mix beaten eggs with milk and oil. Add fruit to dry ingredients. Dough will be lumpy. Stir liquid ingredients into dry mix, mixing until moist. Over mixing will take away from lightness of the cake. Pour into a 9″x13″ pan and bake at 350° for 30-40 minutes.
Cinnamon Topping: Mix together then sprinkle over batter.