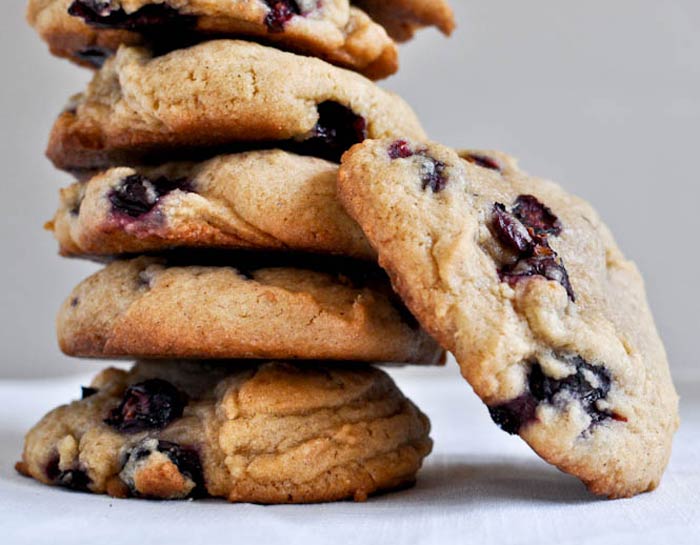 INGREDIENTS:
1 c. shortening
2 c. sugar
4 eggs
1 tsp. vanilla
4 c. plus 1 tbsp. flour divided
2 tsp. baking powder
1 tsp. salt
1/4 c. milk
2 c. fresh blueberries
DIRECTIONS:
In bowl, mix shortening and sugar. Add eggs, beat well and add vanilla. Combine dry ingredients; add to cream mixture alternately with milk. Coat blueberries with flour, gently fold into batter. Drop by tablespoonful on greased cookie sheet. Bake at 375° for 10-15 minute or until done. Yield: 7 dozen.