Blueberry Cream Cheese Coffee Cake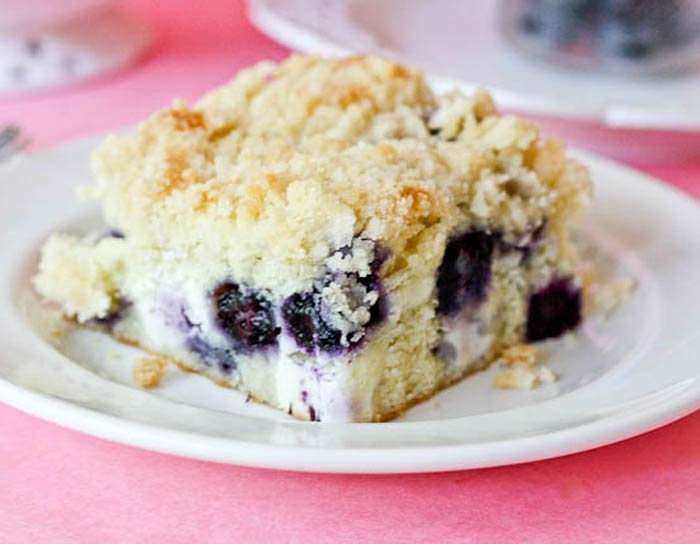 INGREDIENTS:
1/2 c. Butter, softened
1 1/4 c. Sugar
2 Eggs
2 1/4 c. Flour, divided
3 tsp. Baking powder
1 tsp. Salt
3/4 c. Milk
1/4 c. Water
2 c. Fresh or frozen blueberries
8 oz. Cream cheese, softened
Topping:
1/4 c. Flour
1/4 c. Sugar
2 Tbsp. Cold butter
DIRECTIONS:
Cream butter and sugar; add eggs and mix well. Combine 2 cups flour, baking powder and salt; add to creamed mixture alternately with milk and water. In a bowl, toss blueberries with remaining flour. Fold into batter along with cream cheese. Pour into a greased 9″x13″x2″ pan. Topping: Combine flour and sugar; cut in butter until mixture is crumbly. Sprinkle over batter. Bake at 350°-375° for 35-40 minutes or until done.