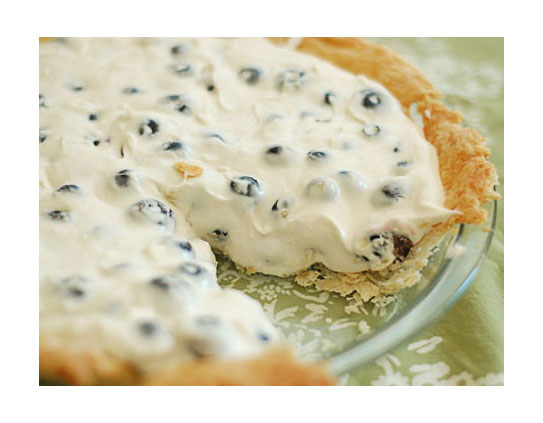 INGREDIENTS:
1 whole baked pie shell
1/2 c. whipping cream
3 Tbsp. sugar, divided
8 oz. cream cheese, softened
1 tsp. vanilla extract
2 c. fresh blueberries
DIRECTIONS:
In a bowl, beat the whipping cream and 1 tablespoon of sugar until stiff peaks form. In a larger bowl, beat together the rest of the sugar (2 tablespoons), cream cheese, and vanilla extract. Once it is well combined and creamy, slowly fold in the whipped cream. When everything is combined, gently fold in the blueberries. Pour the filling into a baked pie shell and chill at least an hour to allow the pie to set up. Serves 8 people.