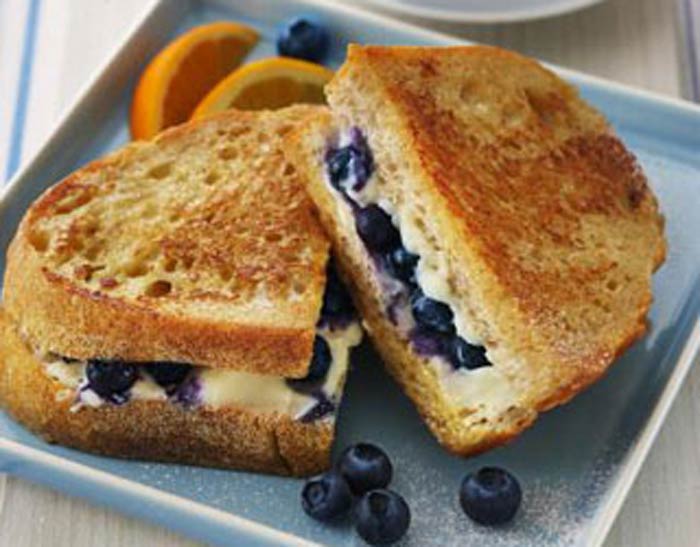 INGREDIENTS:
1 (8 oz.) pkg. Cream cheese, softened
16 slices Italian bread
1/2 c. Fresh blueberries
2 Eggs, beaten
1/2 c. Milk
1 tsp. Vanilla
DIRECTIONS:
Spread cream cheese evenly on 8 bread slices; arrange blueberries in a single layer over cream cheese. Top with remaining bread slices, gently pressing to seal; set aside. Whisk together eggs, milk and vanilla in a small bowl; brush over bread slices. Arrange on a greased hot griddle; cook until golden. Flip and cook other side until golden. Serves 8 people.