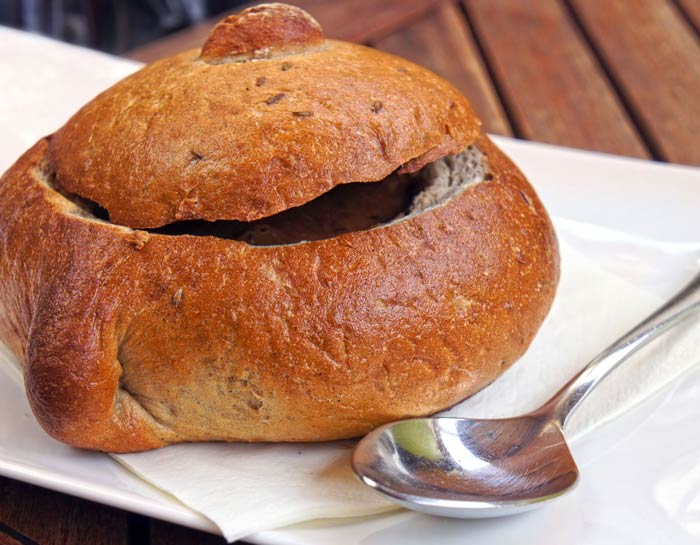 INGREDIENTS:
1 lb. round bread loaf
2 c. cheddar cheese
8 oz. cream cheese
1 1/2 c. sour cream
1 c. diced or shredded ham
1 tsp. Worcestershire sauce
garlic salt to taste
1/2 c. chopped green onions, optional
DIRECTIONS:
Slice top off bread. Remove soft bread on inside. Cut into bite size pieces. Blend cream cheese until smooth; then slowly add rest of ingredients. Spoon cream cheese mixture in bread bowl. Place lid on bowl to bake. Wrap in foil. Bake at 325° for 1 1/4 hours. Serve with bread pieces, crackers or vegetables for dipping. Serves 10-15 people.