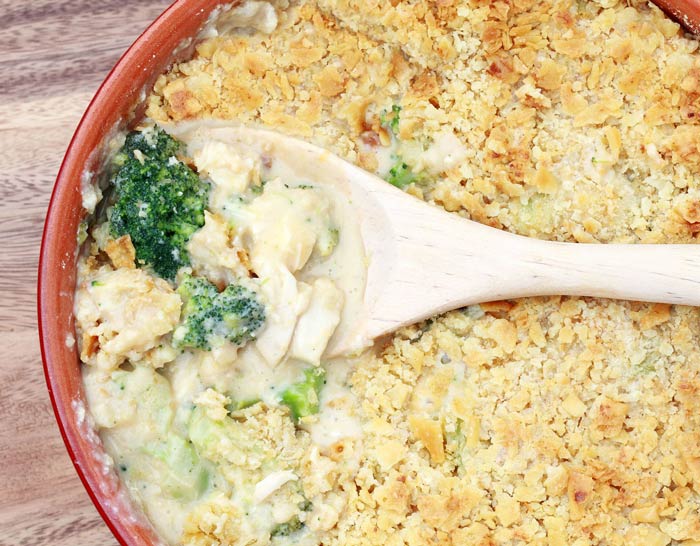 INGREDIENTS:
2-3 pkg. frozen broccoli
1 can cream of mushroom soup
2 eggs, well beaten
1 c. cheddar cheese, grated
1 c. mayonnaise, scant
Ritz crackers, crushed
DIRECTIONS:
Cook broccoli in saucepan, drain. Save broth for another use. Add all ingredients except crackers and mix well with fork. Pour into buttered casserole dish. Dot with butter. Cover with crushed Ritz crackers. Bake 1 hour at 350°.