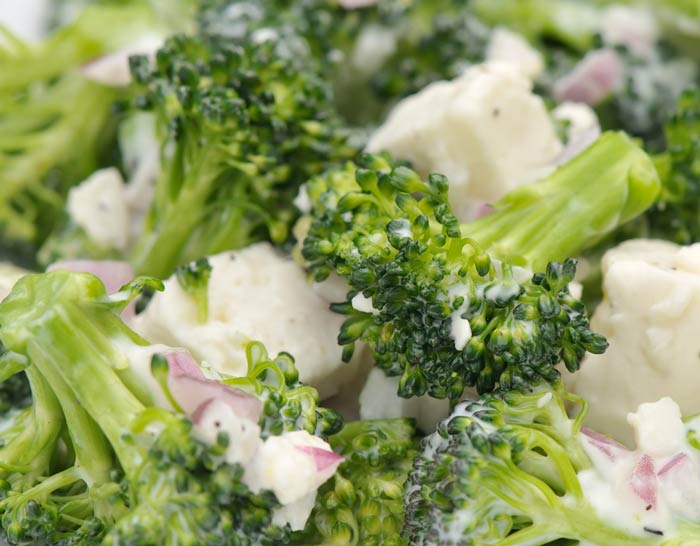 INGREDIENTS:
2 cups pecan pieces
2 pkgs. chicken flavored Ramen noodles, broken
1/4 cup butter
salt
8 cups chopped broccoli
8 cups cut-up Romaine lettuce
2 sweet red peppers, cut into 1/2″ squares
6 oz. feta cheese
Dressing:
2 cups sugar
2 cups vegetable oil
2/3 cup red wine vinegar
2 pkgs. chicken seasoning from Ramen noodles
DIRECTIONS:
Toast pecans and noodles in butter on low heat till golden, stirring occasionally. Sprinkle with salt while toasting. Cool. Just before serving, mix salad ingredients and toss with desired amount of dressing. Dressing: Whisk together, and use desired amount. *Can use some green leaf lettuce instead of all Romaine. Also, you can decrease sugar according to taste.