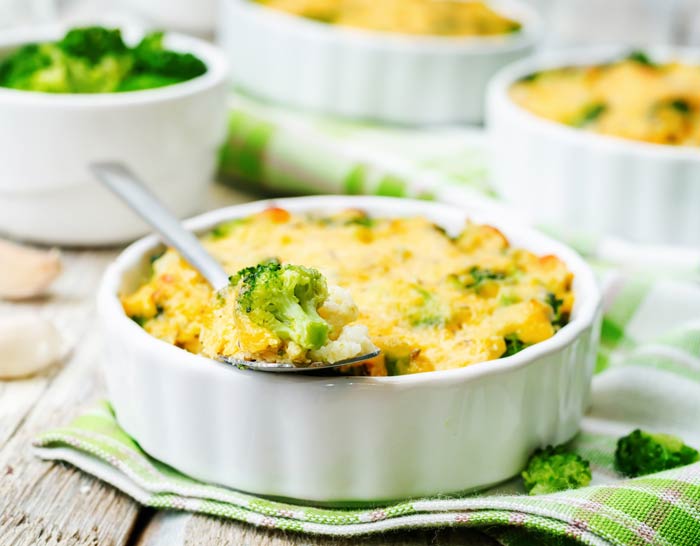 INGREDIENTS:
1 c. uncooked macaroni
1 c. fresh or frozen broccoli
1/4 c. butter
2 1/2 Tbsp. flour
1 1/2 c. milk
2 slices American cheese
1/2 tsp. chicken base
seasonings to taste
1 c. crushed Ritz crackers
1/2 c. shredded cheese
DIRECTIONS:
In two separate saucepans cook macaroni and broccoli until tender; drain. Make a white sauce with butter, flour, milk, chicken base and seasonings; add cheese, stir until melted. Add macaroni and broccoli. Pour into a baking dish. Bake 20 minutes. Remove from oven; sprinkle with shredded cheese and cracker crumbs. Return to oven until cheese is melted. Serve.