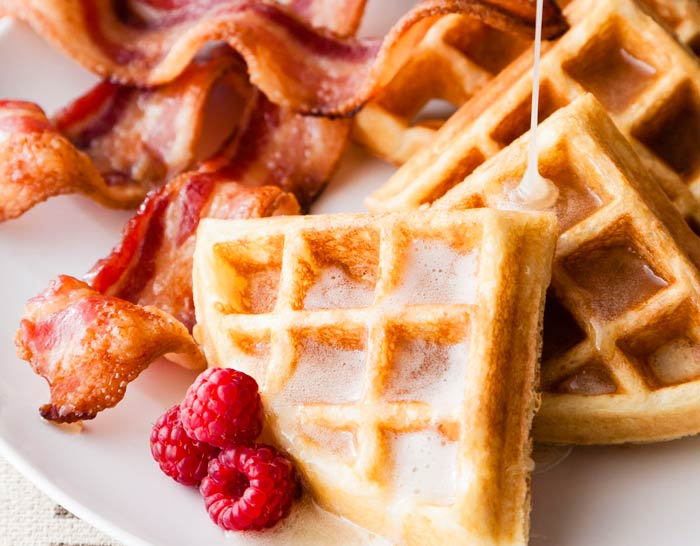 INGREDIENTS:
2 c. cake flour
3 tsp. baking powder
1 tsp. baking soda
1/2 tsp. salt
3 Tbsp. sugar
4 lg. egg yolks
2 c. buttermilk
1 tsp. vanilla
4 Tbsp. butter, melted
4 lg. egg whites
1/2 tsp. cream of tartar
DIRECTIONS:
Sift together all dry ingredients in large bowl. Beat egg yolks, buttermilk and vanilla, then gently stir into flour only until moistened. Batter will be lumpy. Stir melted butter lightly into batter. Beat egg whites and cream of tartar till stiff peaks form. Fold into batter, do not over mix. Bake in waffle maker. Serve a waffle bar, waffles: peanut butter, syrup, whipped cream and fresh fruit with sausage on the side. Any fresh fruit is good: strawberries, blueberries, raspberries or peaches.