Can't-Eat-Just-One Cinnamon Rolls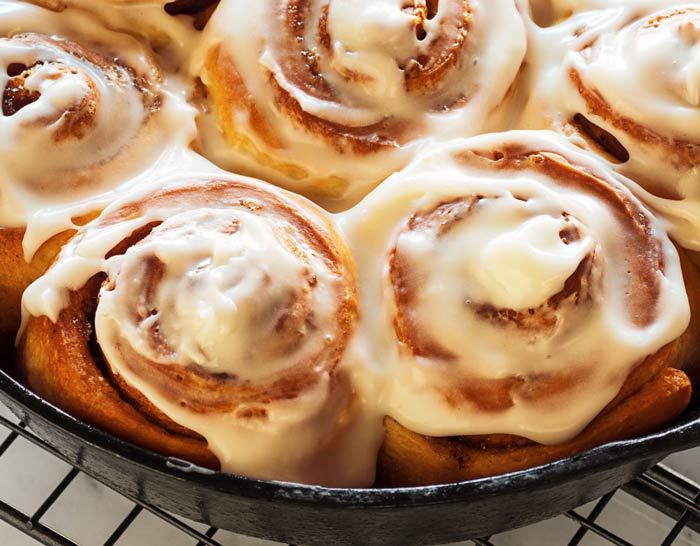 INGREDIENTS:
1 pkg. active dry yeast
1 Tbsp. sugar
1/4 c. water (110°)
1 c. 2% milk
1/3 c. instant vanilla pudding
1 egg
1/4 butter, melted
1 tsp. salt
3-3 1/2 c. flour
Filling:
3/4 c. brown sugar
1 Tbsp. cinnamon
1/4 c. butter, softened
DIRECTIONS:
Dissolve yeast and sugar in warm water. Beat milk and pudding on low speed for 1 minute. Let stand for 1 minute. Add egg, butter, salt, yeast mixture and 2 cups of flour, beat until smooth. Add enough flour to form soft dough. Place in greased bowl. Cover and let rise until doubled. Filling: Combine brown sugar and cinnamon. Roll dough into large rectangle. Spread with butter. Sprinkle with cinnamon/sugar. Roll up and pinch seam to seal. Cut into rolls and place into greased 9×13 inch pan. Cover and let rise until doubled, about 45 minutes. Preheat oven to 350°. Bake 20-25 minutes or until golden. Cool and frost with your favorite frosting. Makes 24 rolls.