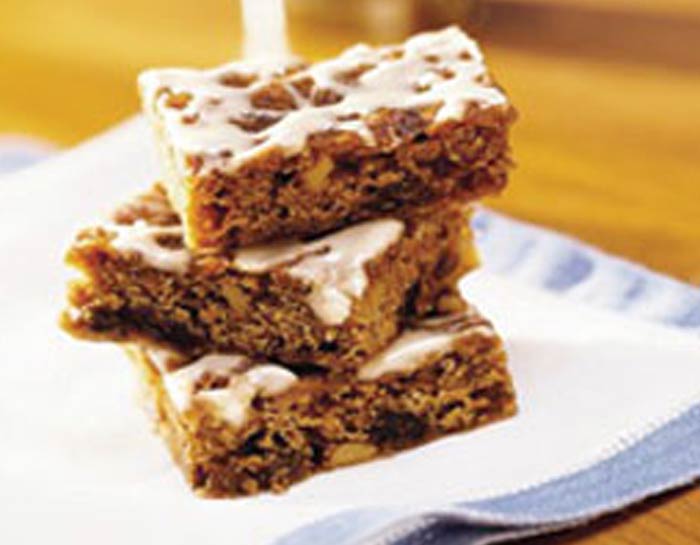 INGREDIENTS:
1 1/4 c. Sugar
1 c. Butter
2 Eggs
1/4 c. Corn syrup or pancake syrup
1 t. Vanilla
1 t. Rum extract
3 c. Flour
3/4 t. Baking powder
1/2 t. Baking soda
1/2 t. Salt
2 T. Instant coffee
1 1/2 c. Chocolate chips
Espresso Spread:
1 (8 oz.) pkg. Cream cheese, cubed
2 T. Sugar
1 t. Instant coffee granules
1 t. Vanilla extract
1/2 c. Miniature semi-sweet chocolate chips
Blend well. Spread on cappuccino bars, toast, muffins, etc.
DIRECTIONS:
Preheat oven to 350°. Grease cookie sheet or 9″x13″ pan. Set aside. Combine sugar and butter in a large bowl. Blend well; add eggs, syrup, vanilla and rum. Beat until light color, then add flour, baking powder, baking soda, salt and coffee. Add slowly to cream mixture until just well blended. Do not beat! Put in greased pan and sprinkle chocolate chips on top. Cookie sheet – 25 minutes; 9″x13″pan – 30 to 35 minutes. Cool. Ice with espresso spread if desired.