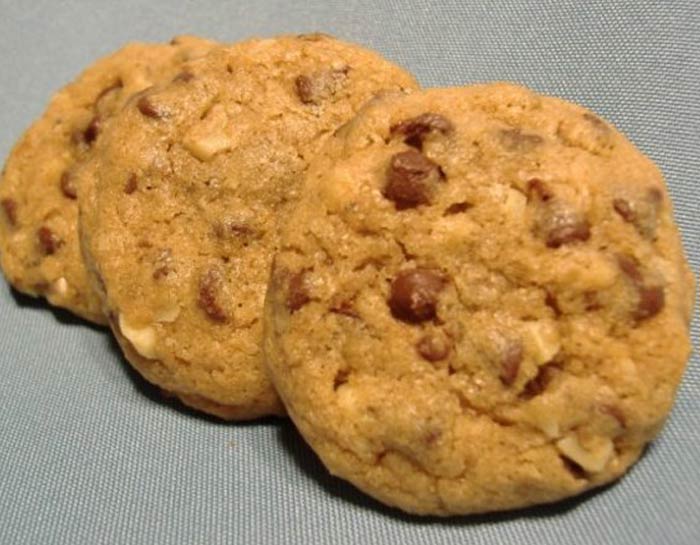 INGREDIENTS:
2 c. Melted butter
1/2 c. Instant coffee granules
4 tsp. Vanilla
3 c. Sugar
3 Eggs, beaten
1/2 tsp. Salt
2 tsp. Baking soda
1 tsp. Baking powder
5 1/2 c. Flour
2 1/2 c. Chocolate chips or white chips
DIRECTIONS:
Mix coffee with melted butter. Add rest of the ingredients except flour and chocolate chips. Mix well. Add flour, one cup at a time, stirring after each. Stir in chocolate chips. Roll cookies into balls and roll in sugar if desired. Flatten a little. Bake at 350°.