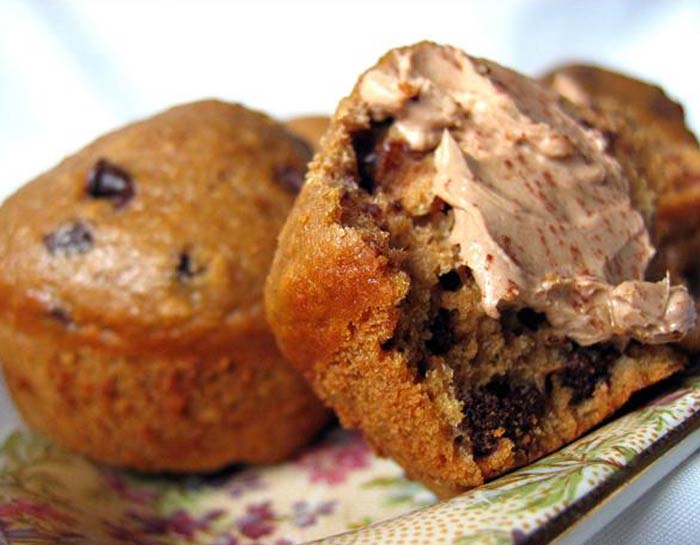 INGREDIENTS:
Muffins:
2 c. Flour
3/4 c. Sugar
2 1/2 tsp. Baking powder
1 tsp. Cinnamon
1/2 tsp. Salt
1 c. Milk
2 Tbsp. Instant coffee granules
1/2 c. Butter
1 egg, Beaten
1 tsp. Vanilla
3/4 c. Chocolate chips
Espresso Spread:
4 oz. Cream cheese, cubed
1 Tbsp. Sugar
1/2 tsp. Instant coffee granules
1/2 tsp. Vanilla
1/4 c. Chocolate chips
DIRECTIONS:
In a food processor or mixer, combine spread ingredients. Cover and refrigerate until serving. In a bowl, combine flour, sugar, baking powder, cinnamon and salt. In another bowl, stir milk and coffee granules until coffee is dissolved. Add butter, egg and vanilla; mix
well. Stir into dry ingredients just until moistened. Fold in chocolate chips. Fill lined muffin cups 2/3 full. Bake at 375° for 17-20 minutes. Serve with espresso spread. Yield: 14 muffins and 1 cup spread.