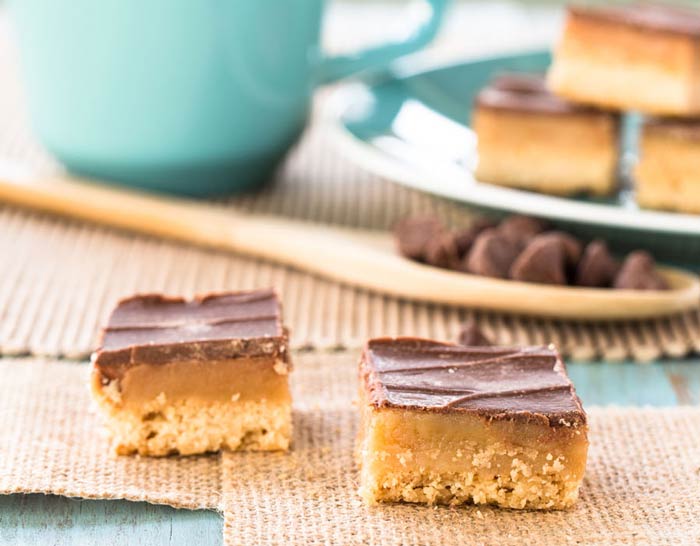 INGREDIENTS:
Bottom Layer:
1/2 c. + 2 tsp. butter
1/4 c. granulated sugar
1 1/4 c. flour
Second Layer:
1/2 c. butter
1/2 c. brown sugar, packed
2 Tbsp. corn syrup
1/2 can sweetened condensed milk
Third Layer:
1 1/2 c. chocolate chips
1 tsp. butter
DIRECTIONS:
Bottom Layer: Crumble first 3 ingredients well. Pack into ungreased 9″x9″ pan. Bake at 350° for 20 minutes. Second Layer: Combine butter, sugar, syrup and milk in saucepan. Bring to a boil. Boil 5 minutes. Remove from heat. Beat and pour over bottom layer. Third Layer: Melt chocolate, pour over second layer. Chill. Cut.