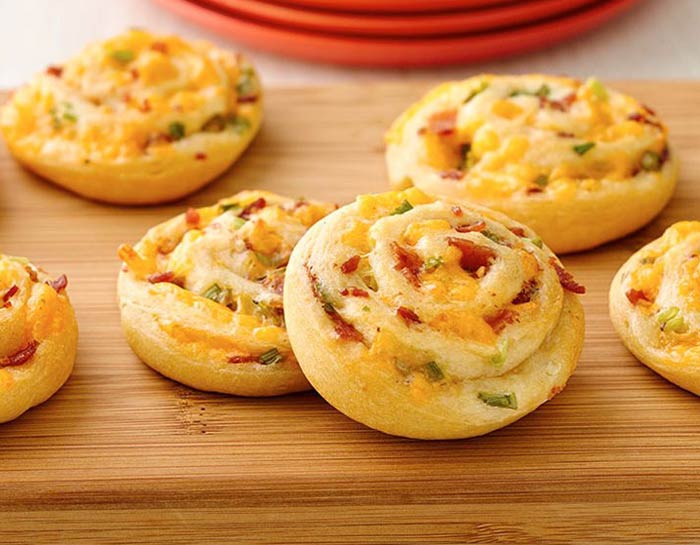 INGREDIENTS:
1 c. Bisquick mix
1/2 c. Water (approx.)
1/3 c. Mascarpone cheese
3 Tbsp. Bacon bits
3/4-1 c. Shredded cheddar cheese
1 scallion, Chopped
1 tsp. Parsley
1/2 tsp. Salt
DIRECTIONS:
Mix water with Bisquick to make dough. Roll into a long strip 4″ wide and about 1/4″ thick. Mix remaining ingredients and spread over dough. Roll up lengthwise and cut into 1 1/2″ slices. Place on greased pan and bake at 350° for 10-15 minutes or until golden
brown. Makes approximately 1 dozen pinwheels. Hint: Mascarpone cheese can be found in the specialty cheese section. Or substitute with sour cream.