Cheddar Chicken Spaghetti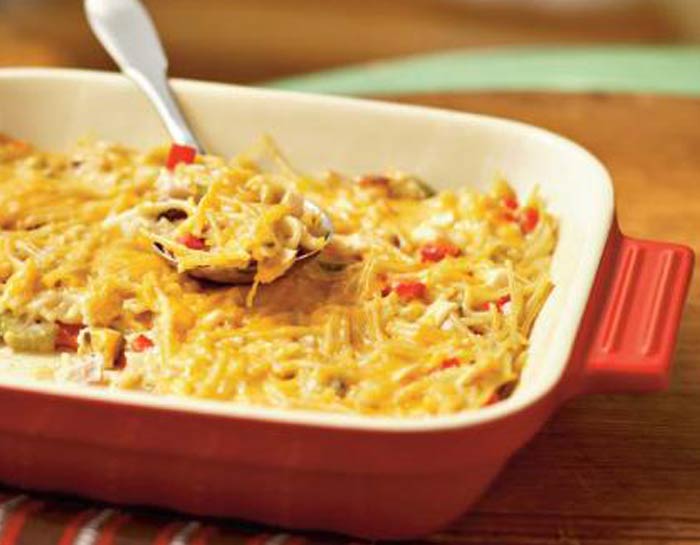 INGREDIENTS:
1 pkg. spaghetti, broken
2 c. cooked, cubed chicken
2 c. shredded cheddar cheese, divided
1 c. cream of chicken soup
1 c. milk
1/4 tsp. salt
1/4 tsp. pepper
1 Tbsp. pimientos, optional
DIRECTIONS:
Cook spaghetti according to package directions. In a bowl, combine chicken, 1 cup cheese, soup, milk, salt and pepper. Drain spaghetti and add to chicken mixture; toss to coat. Transfer to greased 9″x13″ baking dish. Sprinkle with remaining cheese. Bake uncovered at 350° for 20-25 minutes or until heated. Serves 6-8 people.