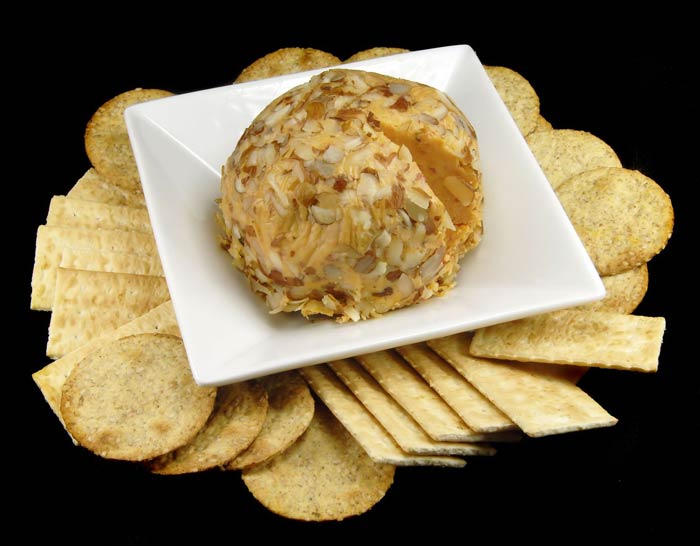 INGREDIENTS:
1/2 c. sharp cheddar cheese, grated
1/2 c. Cheez Whiz
1-(8 oz.) cream cheese
1 Tbsp. chopped onion
1/2 Tbsp. Worcestershire sauce
3/4 tsp. liquid smoke
DIRECTIONS:
Mix well. Refrigerate for an hour or so because it will be very sticky. Roll in bacon bits or finely chopped pecans. Garnish with a sprig of parsley. Note: This is a very soft cheese ball and delicious with Ritz crackers.