Cheese n' Bacon Stuffed Mushrooms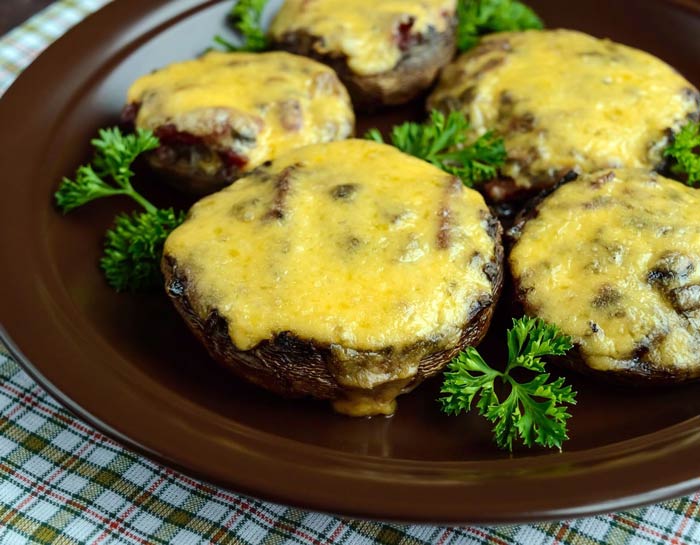 INGREDIENTS:
12 lg. fresh mushrooms (1 lb.)
4 oz. cream cheese, softened
1 clove garlic, minced
4 slices bacon, cooked and crumbled
1/2 c. shredded cheddar cheese
1 tsp. dried parsley
DIRECTIONS:
Remove mushroom stems, reserve for another use. Mix remaining ingredients, spoon into mushroom caps. Place filled side up in a shallow baking dish. Bake at 350° for 18-20 minutes or until hot and cheese is melted.