Cheese Stuffed Bread Sticks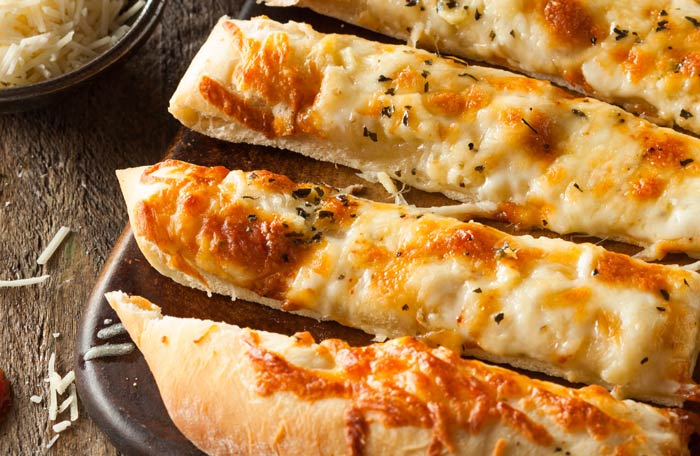 INGREDIENTS:
2 Tbsp. sugar
1 Tbsp. yeast
1/4 c. vegetable oil
3/4 c. warm water
3/4 tsp. salt
3/4 tsp. garlic powder
2 c. flour
1 1/2 c. mozzarella, shredded
1/2 c. cheddar cheese, shredded
1/4 c. grated Parmesan
1 tsp. garlic salt
1/2 tsp. parsley flakes
DIRECTIONS:
Mix together first four ingredients. Let set 10 minutes. Mix in salt, garlic powder and flour until smooth, knead 5-6 times. Let rise 1/2-1 hour. Grease a 10×15 inch baking sheet. Dust lightly with cornmeal. Roll out dough on pan in a rectangle, about 8×12 inches. Mix together last five ingredients. Spread 3/4 of this on one side of dough lengthwise. Fold other side over, pinch edges. Brush top with butter, then sprinkle remaining cheese on top. With pizza cutter, slice at 1 inch intervals diagonally across loaf to within 1/2 inch of folded edge. Bake at 350° for 15-20 minutes. Cool slightly, pull apart into bread sticks. Yield: 12 bread sticks.