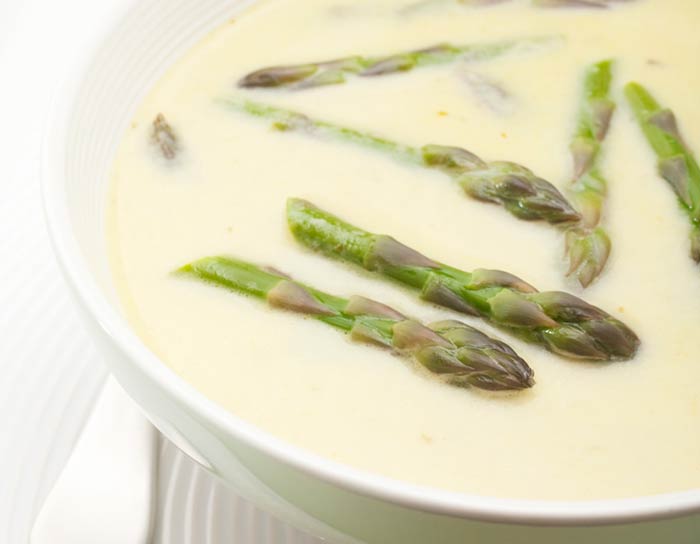 INGREDIENTS:
8 slices bacon, fried and crumbled
15 (12″) spears asparagus, diced
Cheese Sauce:
1/4 cup butter
1/4 cup flour
1 1/2 cups milk
1 cup chicken broth
1 tsp. salt
1/4 tsp. pepper
1/2-3/4 lb. Velveeta cheese, sliced
DIRECTIONS:
Prepare bacon. Steam or cook asparagus until crisp tender, about 3-5 minutes. Cheese Sauce: Melt butter; stir in flour. Slowly pour in milk and chicken broth, stirring until it comes to a boil and is thickened. Remove from heat; add seasonings and cheese. Then add bacon and asparagus. Serve over hot cooked potatoes, Serves 3-4. *If sauce is too thick, add some of the water the asparagus was cooked in.