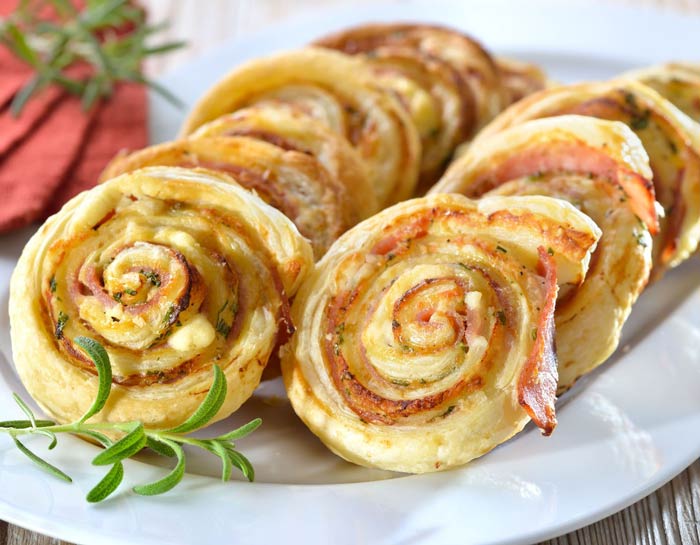 INGREDIENTS:
1 (8 oz.) pkg. cream cheese
1/8 tsp. black pepper
1/2 c. finely chopped, cooked bacon
2 Tbsp. finely chopped onions
1/4 c. shredded cheddar cheese
1 pkg. crescent rolls
DIRECTIONS:
Combine cream cheese, pepper, bacon, onion and cheddar cheese in a medium-sized bowl. Separate crescent rolls into 4 rectangles. Spread with cream cheese mixture and roll it up like a cinnamon roll, starting at the longest side and then seal edge. Cut each roll into 8 slices. Bake at 350° for 15 minutes. Note: May add ham or any veggies desired.