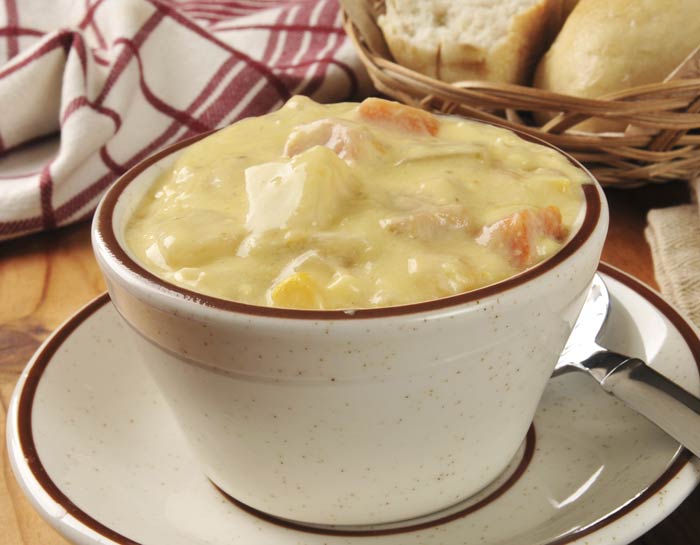 INGREDIENTS:
1 cup Carrots
1 cup Celery
1 cup Potatoes
1/2 cup diced Onions
1 pint Broth
2 cups Milk, divided
2 cups Chicken, cooked and cubed
6 Tbsp. Flour
1 cup Velveeta cheese
1/4 cup Margarine
DIRECTIONS:
Cook carrots, celery, potatoes, and onions until tender; drain. Heat broth and 1 1/2 cups milk. Add chicken and veggies. Thicken with flour and remaining milk. Bring just to boiling point. Remove from heat, then add cheese and margarine.