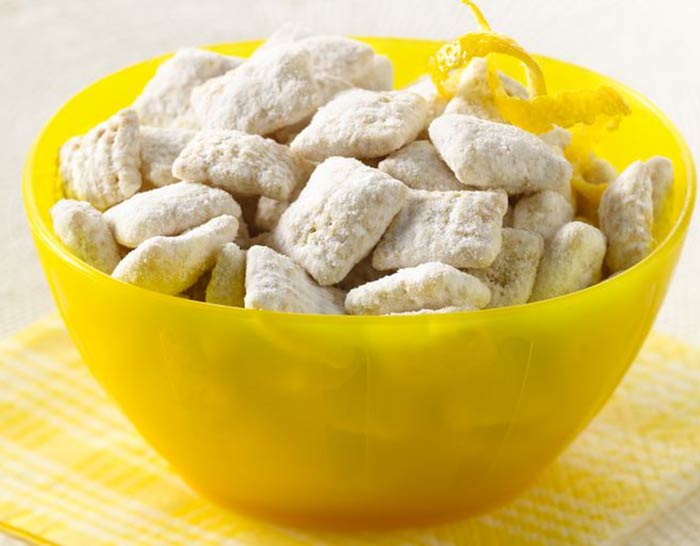 INGREDIENTS:
9 c. Rice Chex cereal
1 1/4 c. white chips
1/4 c. butter
4 t. grated lemon peel
2 T. fresh lemon juice
2 c. powdered sugar
DIRECTIONS:
Measure cereal into a large bowl. Set aside. Melt over low heat: chips, butter, lemon peel and juice. Stir until smooth. Pour over cereal, stirring until evenly coated. Pour into 2 gallon Ziplock bag and add powdered sugar. Seal and shake until coated. Spread on waxed paper to cool. Store in refrigerator.