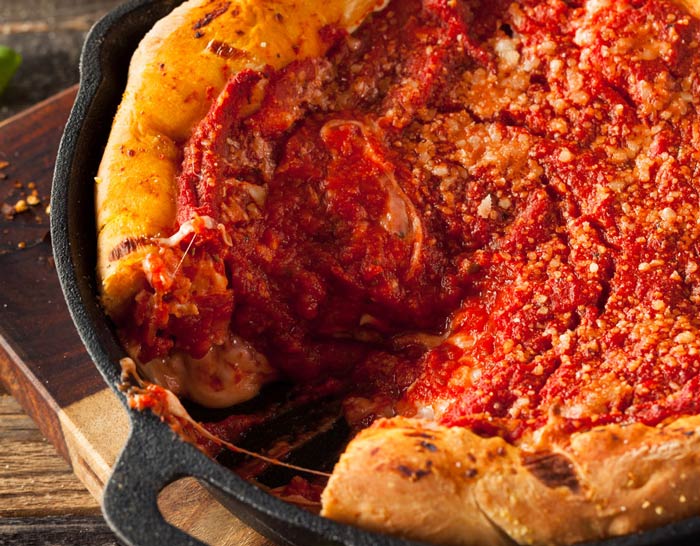 INGREDIENTS:
1 lb. loaf frozen bread dough, thawed
1 lb. bulk Italian sausage
2 c. shredded mozzarella cheese
1/2 lb. fresh mushrooms, sliced
1 sm. onion, chopped
2 tsp. olive oil
1 (28 oz.) can diced tomatoes, drained\
3/4 tsp. oregano
1/2 tsp. salt
1/2 tsp. fennel seed, crushed\
1/4 tsp. garlic powder
1/2 c. grated Parmesan cheese
DIRECTIONS:
Press dough onto the bottom and up the sides of a greased 9″x13″ baking dish or the dish desired. Cook sausage and drain. Sprinkle over dough. Top with mozzarella cheese. Saute mushrooms and onions in oil till tender. Stir in tomatoes, oregano, salt, fennel seed, and garlic powder. Spoon over mozzarella. Sprinkle with Parmesan cheese. Bake at 350° for 25-30 minutes or until crust is golden brown. Serves 6 people.