Chicken and Rice Dinner in Foil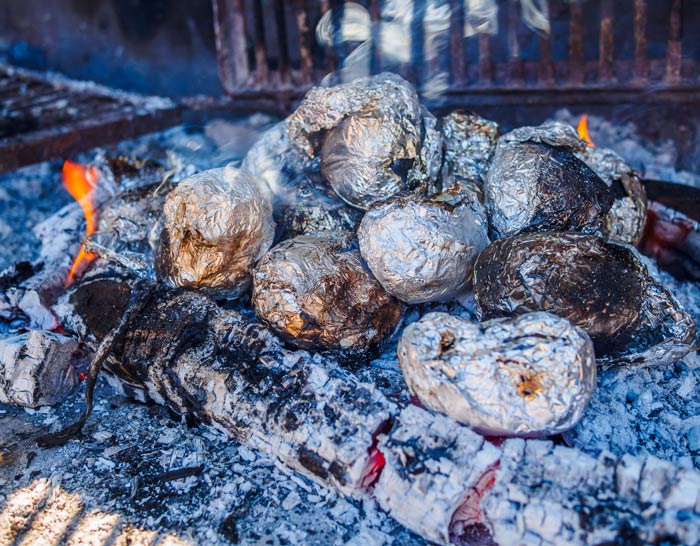 INGREDIENTS:
4 chicken breasts
1 can cream of mushroom soup
2/3 c. uncooked instant rice
paprika
salt and pepper to taste
DIRECTIONS:
Place each chicken breast on a 14″ square of heavy-duty foil. Mix the mushroom soup with the rice and spoon over the chicken breasts. Sprinkle with paprika, salt and pepper. Seal the foil tightly and place on grill over hot coals. Cook about 40 minutes, turning several times.