Chicken Bacon Ranch Grillatillas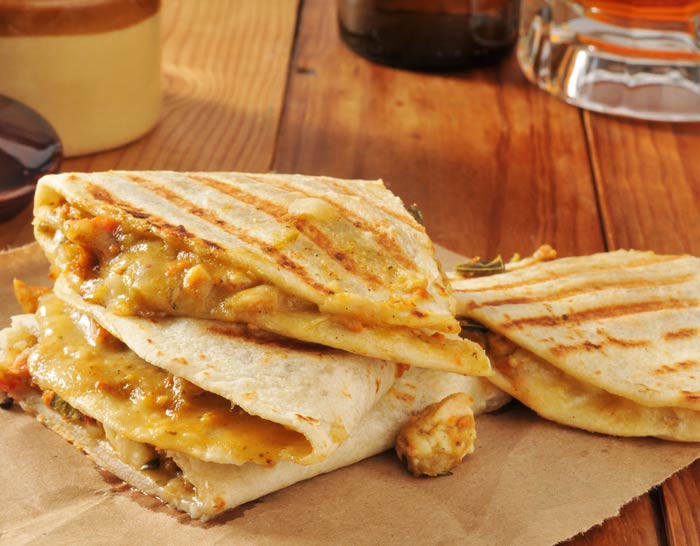 INGREDIENTS:
flour tortillas
chicken, grilled & diced
bacon, fried & crumbled
shredded cheddar cheese
Ranch dressing
DIRECTIONS:
Spread a small amount of Ranch dressing on each tortilla. Put on desired amount of chicken, bacon and cheese. Fold tortillas in half; wrap in tinfoil. Lay on grill rack and grill each side for a few minutes or until there are some nice grill marks on your grillatilla. Dip into Ranch dressing and enjoy. Note: These are neat to make on a grill rack, since you will have those nice toasty grill marks on your grillatilla. Be sure to use a long-handled grilling tong to flip grillatillas so you don't burn yourself.