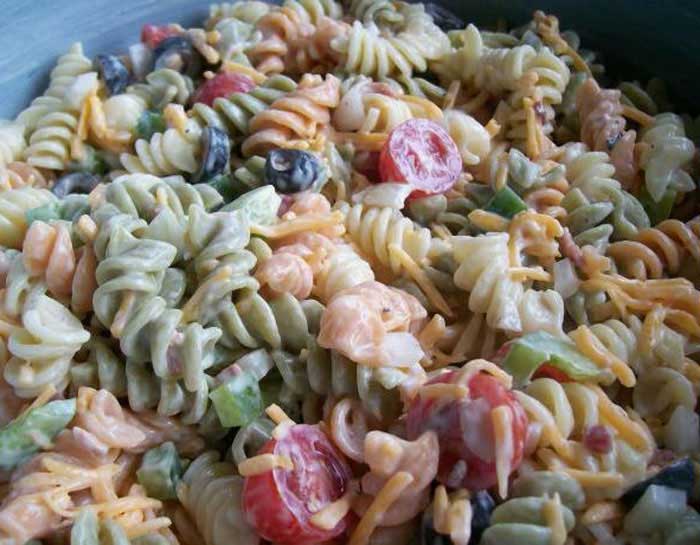 INGREDIENTS:
1 chicken breast
1/2 lb. bacon
2 c. colored spiral pasta
1 cucumber, sliced
1/2 c. sliced, black olives
1 lg. tomato, chopped
1 c. shredded cheese
1 c. Ranch dressing (or to taste)
DIRECTIONS:
Cube chicken into small pieces. Saute until juices are clear. Cool. Cut bacon into small pieces. Fry and drain on paper towel. Cook pasta until tender; drain and cool. Mix all ingredients together and refrigerate for a few hours before serving. If salad seems too dry, add some milk.