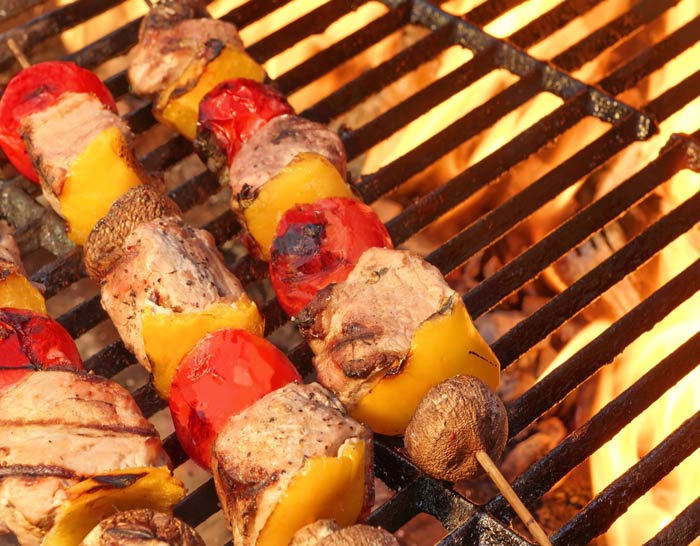 INGREDIENTS:
Marinade:
1/2 c. vegetable oil
1/4 c. soy sauce
1/4 c. dry white wine
1/4 c. light corn syrup
2 Tbsp. lemon juice
1/4 tsp. garlic powder
1/4 tsp. ginger
Chicken:
4 boneless, skinless chicken breasts, cut in 1″ cubes
1 pepper, cut into 1″ pieces
1 med. onion, quartered
box of fresh mushrooms
cherry tomatoes
8-10 wooden skewers
DIRECTIONS:
Combine marinade spices and liquids in a 1 gallon Ziploc bag and mix well. Add pieces of chicken and marinate overnight. Fire up grill. Place skewers into water for 5 minutes for a short soak. Remove chicken from marinade and alternate with vegetables onto skewers. Grill 6 inches above hot coals for 15-20 minutes or until done, turning and basting with marinade as it cooks. Great alone or served on a bed rice. Serves 4-6 people.